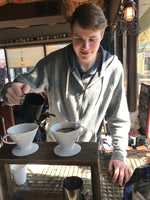 Brewing by the cup is an important way to allow the customers to experience a wide variety of coffee from different origins.  This is the preferred method of making coffee for Ugly Mug Why is. " By the Cup Brewing Better" than bulk brewing. Saturation of Grounds Saturation of the grounds is the most important part of brewing consistent coffee. In all other commercial machine brewing methods, the water is dumped on the coffee grounds randomly, with no guarantee of even saturation of the grounds. With the Pour Over method, water saturation is controlled by pouring the water of the...
---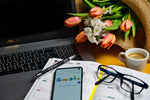 When designing an at home coffee bar, you can make it as simple or as elaborate as you'd like! Below, you'll find 6 tips on basics that you'll need to design an at-home coffee solution.
---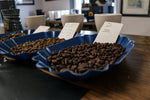 Our newest Rare Origin coffee hails from the Mt. Elgon region in Uganda. We chose to roast this coffee light, and it makes for a bright and fruity cup.