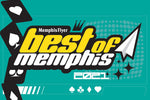 We're happy to know that our Café's commitment to service, quality products, and personal style won your hearts over enough to get us here. We'd like to thank our awesome team at the Poplar location for their dedication. We apply a standard of training in our own Barista Certification Program, our Ugly Mug Method, which helps us to ensure outstanding performance and service. None of which would be possible without our amazing staff, or the one-of-a-kind beans they brew. 
Not only are we dedicated to the happiness of our customers, we're also passionate about our craft. Our mission is to be the premiere provider of quality coffee and services, and our coffee roasting is at the center of this vision. Our head coffee roaster David, has 30 years' experience of sourcing and curating the perfect combination of flavors. With dedicated commitment to searching the world for unique coffee beans to include in our craft we are able to focus on the quality and flavor that is unique to our beans. Because of this, we were up to the challenge. We are so to have won best coffee roasters,  but if it weren't for our customers, the true heroes of this moment, we wouldn't be here at all.  
We at Ugly Mug Coffee are passionate about our craft, dedicated to the happiness of our customers, and driven to do best by both, and because of you we have. We love serving locally, creating and doing our thing in our backyard to give back to our community. We want to thank our customers for encouraging us with their support. We are so happy to have won this year's Best of Memphis, but Memphis is only the best because of the people that call it home.